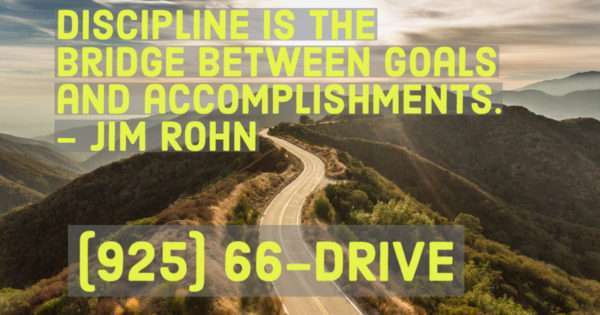 You'll be licensed and driving before know it.
You must have your Learner's Permit in order to be scheduled for any driving hours.
Failure to bring your license/instructional permit will result in a $50 Cancelation fee. You can't drive without these items! Photos/photocopies are not acceptable. Original permit only!
Cancellation: If you need to cancel your lesson, we require 48 hours advance notice or a $50 cancelation fee will apply. You may cancel lessons on Drivescout or call our office.
No Show: No refund will be issued if you fail to show up for your appointment.
Late Arrival Policy: It is in everyone's best interest to have a full two-hour lesson. If you will be late, notify your instructor and try to delay your appointment. Sometimes an instructor may not be able to delay your appointment if he/she has another lesson after you. In which case, you may pay a $50 cancellation fee and reschedule.
If you are required to wear glasses or contacts be sure to bring them or your lesson will be canceled and a $50 cancellation fee will apply.
All cancelation/no-show fees must be paid prior to scheduling any future driving appointments.
Pre-paid lessons must be taken within 1 calendar year.
NO CELL PHONES, NO SMART WATCHES, NO HEAD PHONES during lessons. Use of any of these during instruction will result in immediate termination of that session. If you are expecting an important call, then please give your phone to the instructor and we will pull over so you can take your call.
Course completion and certificate presentation by Deluxe Driving is not a guarantee that the DMV will issue a license.
Behind-the-Wheel instruction sessions are taught rain or shine. The instructor reserves the right to cancel and reschedule a lesson should weather not be congruent to instruction (very rare).
Parents are responsible for  fifty (50) hours (40 in daylight / 10 at night) of behind the wheel practice with their child (before he/she can get their license). The student needs to continually put into practice what is being taught in-class and BTW. This is a team effort between the student, parent and the driving school.  Behind the wheel instruction progresses from simple to more complex driving skills.
A student who withdraws prior to the first lesson will receive a full refund, minus a $50 administrative fee.